Fitness
Fitness App Market Size Is Projected USD 21 Billion by 2032
Market Overview
Published Via 11Press : The global Fitness App Market is projected to reach USD 21 Billion by 2032, growing at an expected compound annual growth rate of 18% from 2023-2032. This exponential expansion can be attributed to the rising adoption of healthy lifestyle habits among users as well as the growing popularity of wearable devices, personalized fitness solutions, and their demand.
How to create a Fitness App from St…
Please enable JavaScript
The fitness app market can be divided into various segments based on type, device type, operating system, and region. Based on type the market can be divided into exercise apps for weight loss and diet/nutrition applications as well as activity tracking services; of these categories, exercise apps are expected to lead the pack with increasing numbers of individuals seeking convenient fitness solutions that suit them personally.
On the basis of device type, the market can be divided into smartphones, tablets, and wearable devices. Of these categories, wearable devices are expected to experience the fastest compound annual growth due to fitness trackers and smartwatches which provide users with real-time data regarding their fitness activities. Under the operating system, the market can be divided into Android, iOS, and Windows segments; Android devices are expected to lead the charge during the forecast period due to their widespread deployment globally.
Request For Sample Report Here: https://market.us/report/fitness-app-market/#requestSample
Key Takeaways
Recent Trends: Fitness App Market is Showing Rapid Expansion As fitness and wellness continues to gain in popularity, more individuals are turning to fitness apps to track workouts, set goals, and monitor progress.

Attributes Available on the Market: Today's fitness market provides an expansive array of apps designed to suit different needs and preferences, from those focused on running or yoga activities specifically to comprehensive programs offering nutrition tracking features as well as customized workout plans.
Mobile Convenience: Fitness apps designed specifically for mobile phones make them easily accessible anytime and anywhere – contributing significantly to their popularity among fitness enthusiasts worldwide. This convenience factor has contributed significantly to widespread acceptance and usage.
Personalization and Customization: Many fitness apps now provide customizable workout plans and nutrition recommendations based on users' individual goals and preferences, helping keep users motivated throughout their fitness journeys. With this kind of individual attention from providers comes better motivation.

Integration With Wearable Devices: Fitness apps often integrate seamlessly with wearable devices like smartwatches and fitness trackers to enable users to monitor their activities, heart rate, sleep patterns, and other health metrics more easily and gain an in-depth view of their fitness progress. This integration gives fitness app users access to comprehensive views of their fitness progress at every point along the journey.
Regional Analysis
North America: North America has an established and highly competitive fitness app market, particularly the United States. There is a large user base actively engaged with fitness and wellness activities; technological innovations; health awareness among the population; high smartphone penetration rates are driving this market; key players include Fitbit, MyFitnessPal, and Peloton as examples of app providers operating here.
Europe: Europe boasts an expansive fitness app market, led by countries such as Britain, Germany, and France. Adoption has grown due to increased awareness about fitness programs as well as health concerns resulting in tech-savvy populations adopting fitness apps that offer multilingual support or cater to diverse fitness preferences.

Asia Pacific: This region is experiencing unprecedented fitness app market expansion. China, India, and Japan are key contributors to this phenomenon due to factors like growing middle classes, increasing disposable incomes, and an overall surge in health awareness within society – all factors which help push market expansion forward. Localized fitness apps with culturally specific content are gaining significant traction within this market segment.
Latin America: Latin America offers an emerging fitness app market with great growth potential. Countries such as Brazil, Mexico, and Argentina are experiencing increased adoption due to increased health awareness as well as growing smartphone penetration rates. Affordability and localized apps catering to diverse fitness preferences and languages have become popular across this region.
Middle East and Africa: Fitness app interest has surged across this region due to an expanding urban population, an expanding fitness culture, and increasing attention to personal health and wellbeing. Countries like United Arab Emirates, Saudi Arabia, and South Africa are leading this change, while Arabic support with culturally specific content has seen significant uptake among fitness app users.
Drivers
Enhancing Health and Wellness Awareness: Health and wellness have seen increasing global focus in recent years. More people are aware of physical fitness and leading an active lifestyle; fitness apps provide simple yet accessible tools that individuals can use to track their workout activities, set goals, and monitor progress.
Growing Smartphone Penetration: Smartphone penetration has contributed significantly to the popularity of fitness apps. As these phones become more affordable and accessible, more people now have access to them and can incorporate them easily into their daily routines.
Convenience and Accessibility: Fitness apps provide convenient anytime-anywhere access to fitness resources, from workout routines and tracking progress through their progress reports to guidance and motivation – eliminating expensive gym membership fees as well as dependency on specific locations or schedules for motivation.

Personalization and Customization: Fitness apps have increasingly provided customized experiences tailored to individual goals, preferences, and fitness levels. Users may receive customized workout plans, nutrition guidance, or coaching. Such personalization helps users remain engaged and motivated throughout their fitness journey – leading to long-term adherence and long-term success!
Make an Inquiry Before Picking Up This Report @ https://market.us/report/fitness-app-market/#inquiry
Restraints
Market Saturation: The fitness app market is highly competitive and crowded with several players offering similar features and functionalities, making it difficult for new entrants to establish themselves with enough market presence to distinguish themselves and gain significant share. Established players frequently boast strong user bases that make breaking through harder for emerging apps.

User Retention and Engagement: While fitness apps have seen popularity among many consumers, over time their engagement and retention tend to decline over time as users lose interest or struggle with maintaining consistent workout routines, leading them to use them less and less often. App developers face the important task of keeping users engaged through innovative features and personalized experiences designed specifically for these apps.
Technical Limitations: Fitness apps rely heavily on accurate tracking of activities like step counting, distance measurement, and heart rate monitoring; however technical issues, like inaccurate sensor readings or connectivity problems with wearable devices can impact user trust in an app's functionality and ruin user satisfaction. Ensuring reliable data collection is crucial in providing user satisfaction.
Privacy and Data Security Concerns: Fitness apps collect a vast array of personal data on users, such as fitness metrics, health records, and location details. Protecting user privacy while assuring secure data storage is of utmost importance; any breaches in data or privacy can damage trust among customers resulting in lost users and revenue for fitness providers.
Opportunities
Expansion into Emerging Markets: While fitness app markets in developed regions have seen impressive expansion, emerging markets offer considerable expansion potential. Countries in Asia, Latin America, and Africa possess large populations with rising disposable incomes that show interest in fitness and wellness activities. Offering localized app versions with multilingual support as well as culturally appropriate content could help tap these markets and achieve significant expansion potential.
Integration With Health and Medical Services: Fitness apps may consider exploring partnerships and integrations with various health and medical services for more comprehensive solutions. Working alongside healthcare providers, insurance companies or telemedicine platforms allows users to receive customized health recommendations as well as connect with professionals or receive remote monitoring of specific conditions.
Corporate Wellness Programs: Fitness apps can offer corporate wellness programs to promote employee health and well-being, making an active workforce healthier while simultaneously cutting healthcare costs. Offering enterprise solutions with features like group challenges, leaderboards, and health assessments may attract corporate clients while encouraging adoption from employees – increasing productivity while simultaneously decreasing healthcare expenses.

Virtual and Augmented Reality Integration: Integrating VR/AR technologies in fitness apps can create truly engaging workout experiences for users, from virtual training sessions and explorations of interactive fitness environments to taking part in gamified fitness challenges. Integrating these technologies can boost user engagement while making workouts more enjoyable while opening up endless potential for virtual fitness experiences.
Challenges
Competition Is Fierce: The fitness app market is highly competitive, with numerous apps competing to capture user attention and engage users. Standing out against established players and gaining market share can be dauntingly difficult; newcomers especially must differentiate their offerings by providing distinctive features, experiences, and personalized content in order to gain their share.
User Engagement and Retention: While users may download fitness apps, engagement may quickly dissipate. Users may lose interest or find difficulty maintaining a fitness regimen; in order to sustain user engagement requires regular updates with engaging content that engages, personalized experiences that foster motivational strategies for encouraging sustained physical fitness routines, as well as effective motivation and retention strategies that motivate users over time.

Technical Issues and Compatibility: Fitness apps depend upon accurate tracking of activities as well as integration across devices and operating systems, but technical issues like inaccurate data tracking, sensor calibration issues or incompatibilities with different smartphone models, or connectivity problems with wearable devices can adversely impact user experiences and hinder seamless functionality across platforms and devices. To guarantee user satisfaction a seamless solution is key.
Privacy and Data Security: Fitness apps store sensitive user data such as personal details, health metrics, and activity logs that must remain private and secure for optimal use. Protecting user privacy requires app developers to adopt rigorous security measures that comply with data protection regulations as well as offer transparent explanations regarding data collection and usage to build user trust in their applications.
Recent Development
Integration With Wearable Devices: Fitness apps have increasingly integrated with wearable devices like smartwatches, fitness trackers, and heart rate monitors for seamless data tracking and synchronization between these apps and wearable devices, giving users real-time insight and comprehensive fitness tracking. This offers users real-time insights and fitness tracking.

Virtual Training and Remote Workouts: In response to the COVID-19 pandemic, fitness apps have increasingly adopted virtual training and remote workout features. Many fitness apps now provide live streaming or on-demand workout classes enabling users to exercise from home with this shift towards virtual fitness allowing users access a wider selection of workout options while staying connected with trainers and fitness communities remotely.
Gamification and Challenges: Fitness apps have taken advantage of gamification techniques to make workouts more engaging and motivating, offering challenges, badges, rewards, and leaderboards as incentives to encourage user participation and competition among members of their fitness community. Such features allow members to remain motivated as they track their progress toward meeting fitness goals more easily than before.
Personalized Recommendations and AI Integration: Fitness apps have taken advantage of artificial intelligence (AI) and machine learning (ML) algorithms to offer custom workout recommendations, nutrition plans, and coaching tailored specifically to each user based on user data preferences and goals – providing customized experiences while increasing engagement with content that leads to improved engagement and results for the user.
Report Scope
| | |
| --- | --- |
| Report Attribute | Details |
| The market size value in 2022 | USD 4 Bn |
| Revenue Forecast by 2032 | USD 21 Bn |
| Global Market Growth Rate (2023 to 2033) | CAGR Of 18% |
| Regions Covered | North America, Europe, Asia Pacific, Latin America, and Middle East & Africa, and Rest of the World |
| Historical Years | 2017-2022 |
| Base Year | 2022 |
| Estimated Year | 2023 |
| Short-Term Projection Year | 2028 |
| Long-Term Projected Year | 2032 |
Key Market Segments
Market Key Players
Appster
FitnessKeeper

Fitbit Inc.
Azumio Inc.

Noom
Nike Run Club
Under Armour Inc.

Polar Electro
Kayla Itsines

Google LLC
Fooducate
ASICS America Corporation

RunKeeper
JEFIT Workout Tracker
Sworkit

Other Key Players
Segments Based on Type
Exercise & Weight Loss
Diet & Nutrition

Activity Tracking
Lifestyle Management
Segments Based on Operating System
Segments Based on Device
Smartphones

Tablets
Wearable Devices
Frequently Asked Questions
Q. What is the fitness app market?
A. The fitness app market refers to the industry of mobile applications that provide users with tools, resources, and guidance for tracking and improving their physical fitness and overall wellness.
Q. What are some popular fitness app features?
A. Popular fitness app features include activity tracking, workout plans, exercise demonstrations, goal setting, nutrition tracking, social sharing, challenges, and personalized recommendations.
Q. How do fitness apps generate revenue?
A. Fitness apps generate revenue through various monetization models, including in-app purchases, subscription plans, advertising, partnerships with fitness brands, and offering premium content or features.
Q. Are fitness apps only for workouts?
A. While workouts are a significant component, fitness apps often offer a range of features beyond workouts. They may include features for tracking nutrition, sleep, stress management, meditation, and overall well-being.
Q. Do fitness apps integrate with wearable devices?
A. Yes, many fitness apps integrate with wearable devices such as smartwatches, fitness trackers, and heart rate monitors. This integration allows for seamless data tracking and synchronization.
Contact:
Global Business Development Team – Market.us
Market.us (Powered by Prudour Pvt. Ltd.)
Send Email: [email protected]
Address: 420 Lexington Avenue, Suite 300 New York City, NY 10170, United States
Tel: +1 718 618 4351
Website: https://market.us
Content has been published via 11press. for more details please contact at [email protected]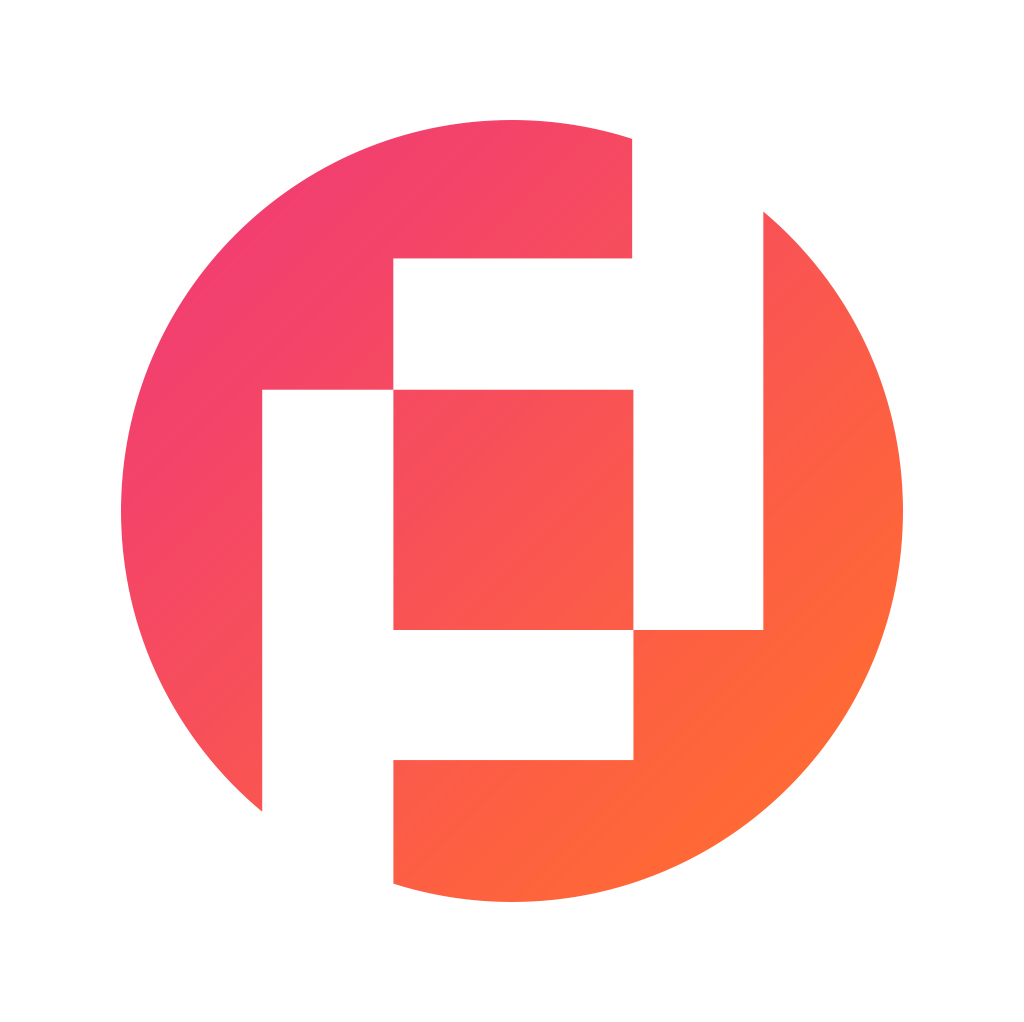 Prudour Private Limited
The team behind market.us, marketresearch.biz, market.biz and more. Our purpose is to keep our customers ahead of the game with regard to the markets. They may fluctuate up or down, but we will help you to stay ahead of the curve in these market fluctuations.
Our consistent growth and ability to deliver in-depth analyses and market insight has engaged genuine market players. They have faith in us to offer the data and information they require to make balanced and decisive marketing decisions.
More Posts By Prudour Private Limited