Wellness Tips
Home 'Wellness' Features You Might Spy in Listings—Are They Worth It?
In the "before times," you probably didn't think much about the importance of a mudroom for dropping bags and shedding shoes before entering the main house. The same goes for special antimicrobial surfaces or tech-driven details like touchless taps.
Yet, ever since the COVID-19 pandemic roared through our lives, health and wellness features have become top of mind in home design. And it looks like many of them are here to stay.
These wellness perks are often touted in listings as must-haves—and higher home prices might reflect these "healthy" upgrades. So the burning question is: Are they worth the extra dough?
For some help sussing out which wellness bells and whistles are worth a second look at your budget when you're house hunting, read on.
1. Touchless toilets and faucets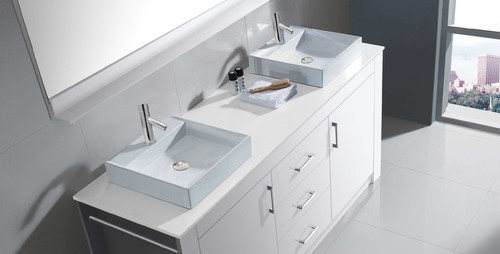 Germs and bacteria literally travel hand in hand in the bathroom, which is why touchless fixtures and lights are appealing details to find in a home listing. This is also a wellness feature that's worth snagging if you have kids since you know their hand-washing isn't always up to par.
And taps that shut off automatically when not in use save a ton of water.
Marie Bromberg, a real estate broker with Compass in New York City, went down the touchless route herself but cautions others who might be on the verge of paying more for the amenity.
"I quickly discovered this is one more thing that can break down—and does," she says. "And the last thing you want is a toilet that can't be easily flushed."
2. Saltwater pool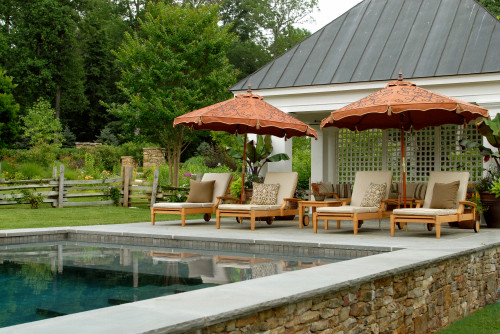 Photo by C.E.I. 
If the climate is right and you'll use it, a home with a pool will cost a buyer more since the added value of the property increases about 7% when it comes time to list. But you might want to pony up if the pool in question is of the saltwater variety.
The benefits of this water type include a softer, less irritating feel on your skin and less redness in the eyes. Another huge plus: The need for chlorine and other harsh chemicals is eliminated, which means much less risk of accidental exposure to pets and kids (plus less chemical stink).
Bromberg votes for the extra cost when it comes to saltwater since the choice brings the pool to "a totally different level of amenity" and notes that maintaining one is only minimally more expensive than a regular pool.
3. Multifunctional wellness room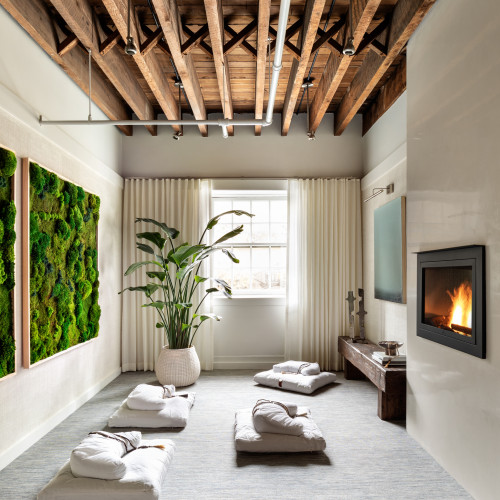 Did the seller seem to tack on extra thousands for what's being billed as a "meditation zone" in the listing?
A whole room dedicated to deep breathing is nice and all, but it might not be worth the cash upfront. Of course, if the rest of the house meets your every need, you can always convert the space into a TV room, home office, or extra bedroom—all of which are more flexible than an area reserved just for yogis.
At the higher end of the real estate market, multifunctional rooms like these are now permanent features, notes Tony Mariotti, a real state agent and owner of RubyHome in Los Angeles.
In fact, "many luxury homes in L.A. priced at $5,000,000 and up have dedicated wellness rooms with lots of space for yoga mats and massage tables," he says.
4. Antimicrobial surfaces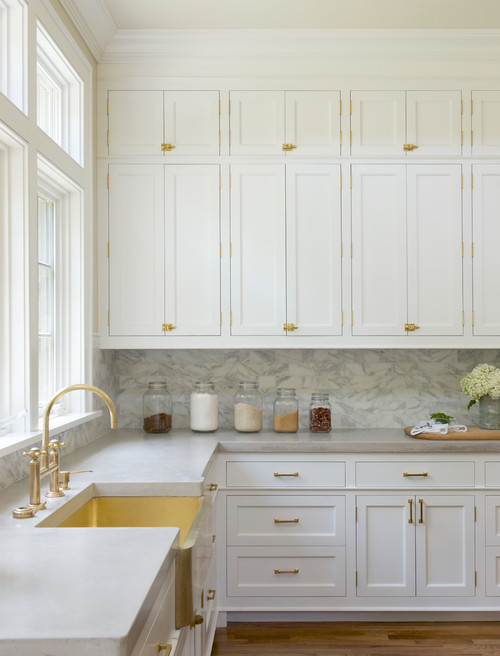 Photo by Titus Built, LLC 
Gleaming metals are eye-catching. And some of them, like copper and brass (a mix of copper and zinc), offer antimicrobial properties.
A copper sink in a bar area or half-bath or brass doorknobs in multiple rooms might up the price a tiny amount. Yet the payoff might be worth it to have natural germ-fighting materials built right in.
Still, Bromberg wouldn't rush at a listing with this feature since a ton of copper and similar alloys "is a distinctive look that could be overwhelming."
A better bet? Sealants.
"Many people are now accustomed to antibacterial/microbial sprays and sealants, so if the finishes you see have these, they're a more affordable alternative," she adds.
5. Air filtration system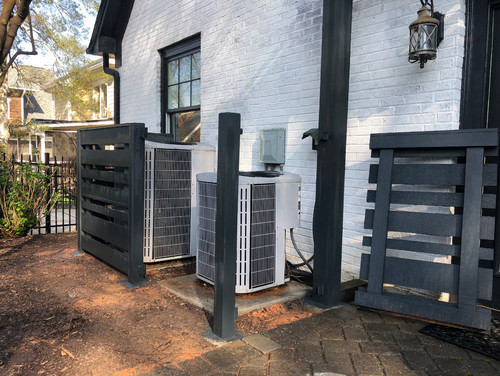 A closed HVAC system can be a boon for folks with respiratory conditions like asthma and allergies. But this might not be a wellness feature you want to shell out for, says Bromberg.
"Even if a bidder appreciates an air-filtering system and it tips them in your favor, it still may not mean they'll pay a lot extra for it," she explains.
Yet for some buyers, this upgrade might seal the deal.
Andy Feiwell, a New York City real estate agent with Compass, says he recently sold a home with dual zone AC and heat with ultraviolet antimicrobial treatment and an electronic dust filter.
"It was designed with the owner's health issues in mind," he explains. "But it also translated well for marketing purposes and was very attractive as a wellness feature, too."