Wellness Tips
How to turn your teen's former bedroom into a home gym |
If your teen or young adult has officially flown the coop, you might be eyeing up their former bedroom and wondering how to make it your own. 
In the name of self-care, a wellness space or home gym is an excellent option. 
Of course, if your now-grown children plan to visit, you should consider places for them to sleep and stay comfortable – but there's no reason that room can't also feature some workout equipment. 
How to turn your teen's former bedroom into a home gym
As we considered the possibilities, we turned to a few design pros and organizational gurus to find out their best advice for turning your teen's former bedroom into a workout or wellness room.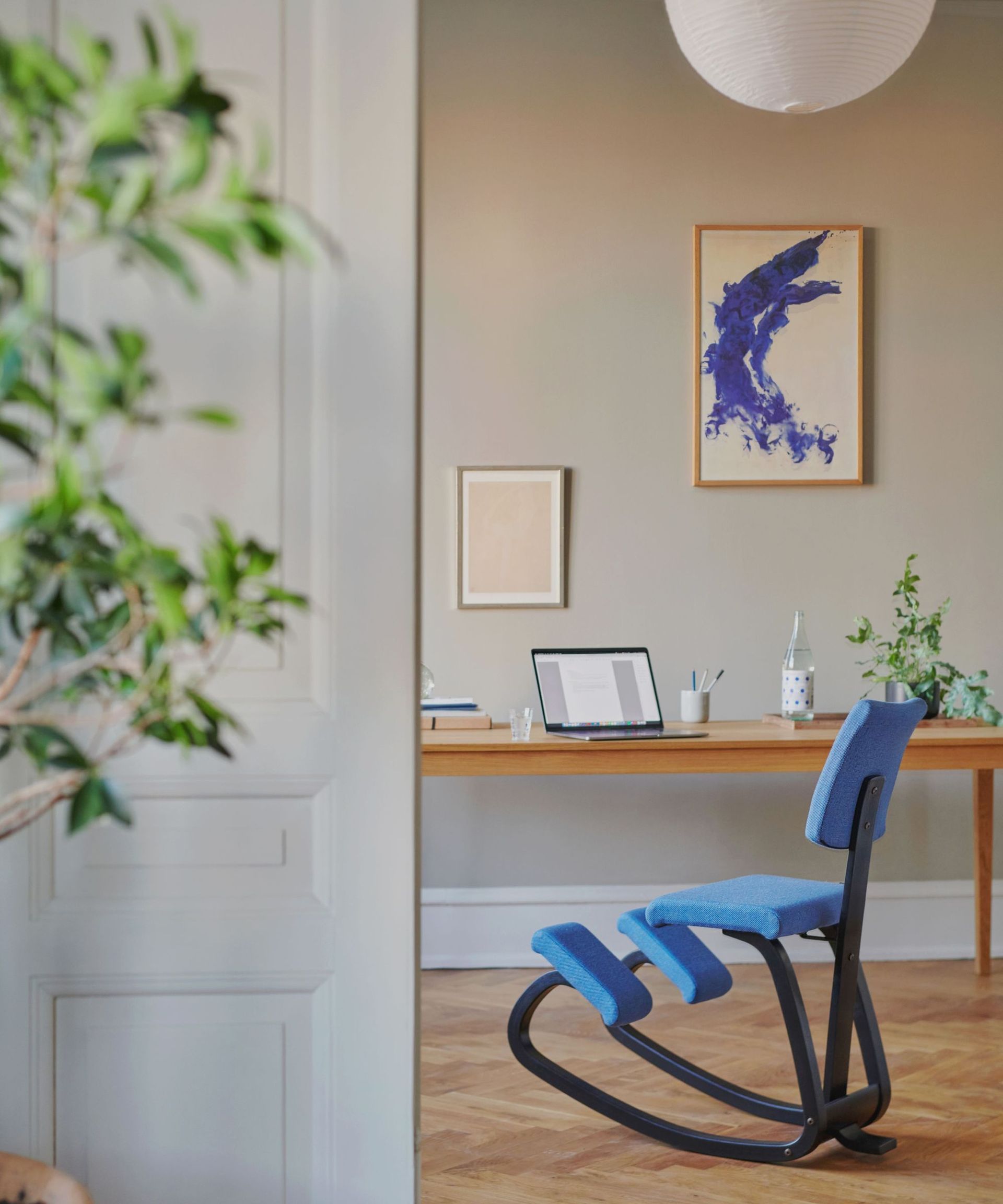 1. Design with your personal needs in mind
While a state-of-the-art wellness space might sound great, it's not going to matter if you never use it. That's why Dr. Jonathan Leary, the founder of Remedy Place, says that when designing a home gym you should prioritize your personal preferences, fitness goals, and preferred activities – only this will lead you to a space that you'll enjoy using. 
But regardless of what you need, Dr. Leary tells us there are a few overall elements to consider. 'A great home workout and wellness space should include ample space for movement and appropriate flooring,' says the founder of the world's first social wellness club.
Dr. Jonathan Leary holds a doctorate in chiropractic medicine and is a renowned expert in the field of holistic and sports medicine. After years of clinical research, he founded Remedy Place, the world's first social wellness club that serves as a haven for those seeking holistic treatments and healthy social experiences.
2. You can go as big or as small as your needs require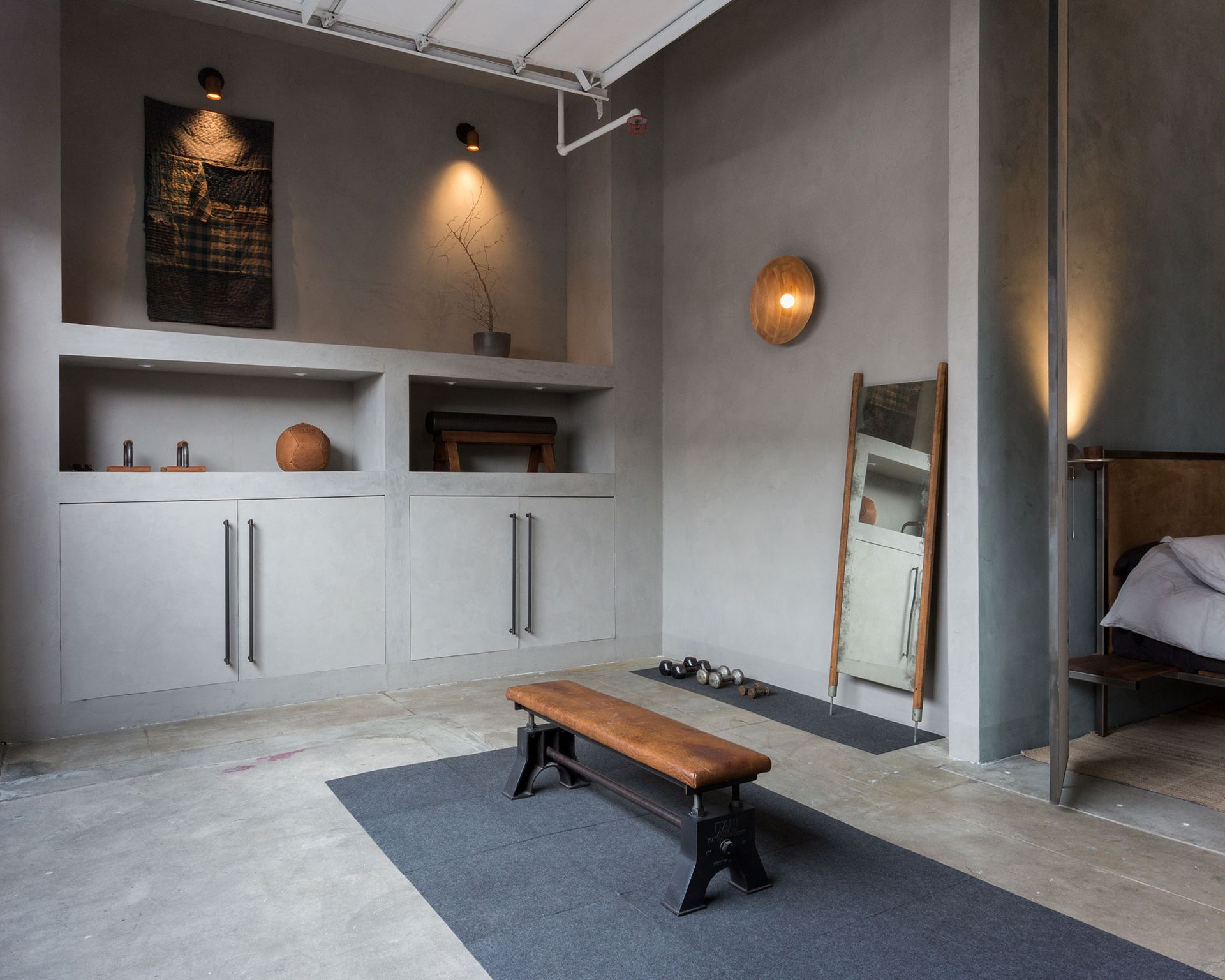 When it comes to what sort of equipment you need or want to invest in, the sky really is the limit. On the higher end of things, Dr. Leary strongly investigates exploring the world of wellness tech.
'For me, the self-care technology is just as if not more important than the fitness equipment,' he says, noting that ice baths and saunas are two major pieces worth their price tags.
But you can also keep things fairly simple, and focus more on fitness accessories in a comfortable, meditative space. 'Using a lacrosse ball to roll out is extremely impactful,' says Dr. Leary. 'It is cheap, simple, and easy to use and the benefits of its trigger point release protocol will make a huge impact on your body if you are tight or in pain.'
On the other hand, if you're wondering if certain workout pieces are really necessary, Dr. Leary says there are some you can skip. Namely, treadmills. 
'If you're going to run, go run outside!' he says. 'Honestly, running in doses can be impactful, but it is a lot of impact. Outside of the mental benefits and runners' high, I think there are a lot better things you can do to improve your cardiovascular health while minimizing the high impact.'
3. Functionality is still key
While your mind might be focused on color palettes and equipment means, Margaret Donaldson, founder and principal designer of MDI Interior Design, says that other design elements will add to the function of the space and are important to consider. 
'Ceiling fans and light fixtures can add functional style,' she says. 'Consider also using a semi-gloss paint on the walls like you would in a bathroom for easy cleaning, and consider surfaces that won't trap odors.'
Margaret Donaldson is the CEO and Principal Designer at MDI Interiors, a leading design firm based in Charleston, South Carolina. MDI Interiors is known for creating sophisticated, yet livable and functional designs that are in sync with the lifestyles of their clients.
4. Create a sensory experience
Unlike other rooms in the house, Artem Kropovinsky, founder and principal designer of Arsight, says sound, texture, and scent should all be priorities. 
'When designing a workout room, people often overlook the importance of the sensory experience,' says Kropovinsky. 'A sound system for music or a TV for workout videos can make your workouts more enjoyable, and a high-quality, comfortable mat can make floor exercises more pleasant. Consider a diffuser with essential oils like peppermint or citrus to invigorate your senses during a workout.'
Artem Kropovinsky, an interior design expert with a decade of experience, is the founder of Arsight, a New York City-based design firm specializing in residential and commercial interior design. Known for his award-winning work, Artem's projects range from new construction and extensive residential renovations to restaurants and retail stores. His design philosophy revolves around the celebration of authenticity and originality, skillfully incorporating natural materials and handcrafted elements to create a distinctive and harmonious aesthetic.
5. Pick the perfect color palette
Depending on your teen's bedroom color palette, you might want to paint the room to be more in line with tones that will work with the energy of a workout space.
'Color can have a significant impact on our mood and energy levels,' says Kropovinsky. 'For a workout room, consider vibrant, energetic colors like bright blues, greens, or even a bold red.'
Of course, if you're looking for a room that toes the line between workout and wellness, you might want to go for softer, calming colors – like soft blues, greens, or neutrals, according to Kropovinsky.
'It should reflect your personal taste,' he says. 'If you love a minimalist aesthetic, keep the lines clean and the decor simple. If you prefer a more eclectic look, mix and match to your heart's content.' 
Donaldson agrees. 'Just because this is a utilitarian space doesn't mean you have to sacrifice style,' she says. 'You don't have to abandon your own style for this space either. Make selections that complement an existing color palette in your home.' 
However, she also notes that your equipment might have to dictate some color choices. 'Larger equipment is usually in black, gunmetal, and in silver tones, so, complement those colors when deciding on your color palette,' she says. 'If you're this room for a dual-purpose like a guest bedroom or a wellness space, consider using blues versus high-energy colors like reds and oranges.' 
6. Keep things organized and uncluttered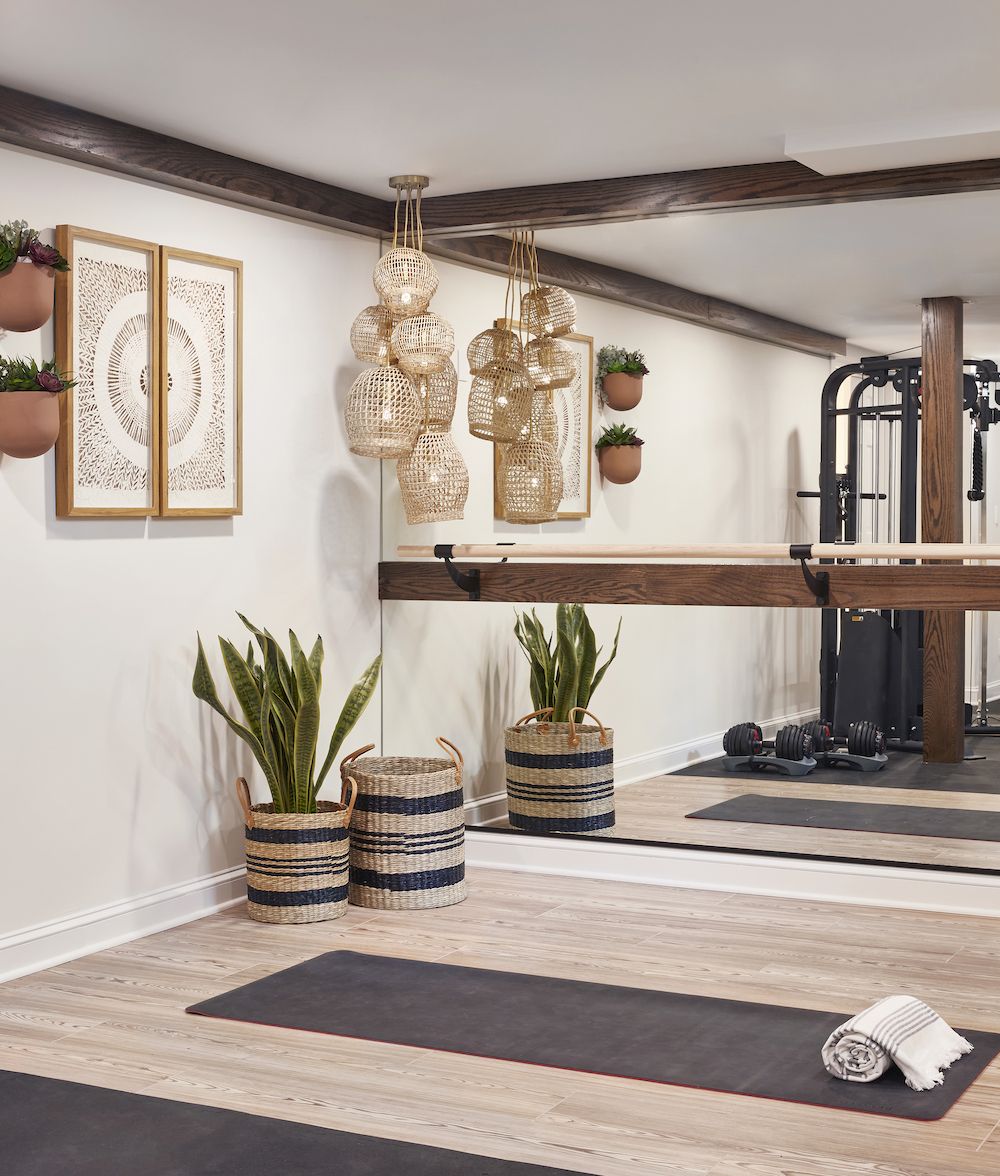 Layout and organization are important in any room, but Dr. Leary says this is especially true for a room that should inspire self-improvement. He specifically suggests prioritizing functionality and practicality by selecting furniture and storage ideas that optimize space and allow for easy movement.
'Consider the layout and organization of the space, ensuring easy access to equipment and an uncluttered environment,' he says. 'Incorporate natural elements such as plants to bring a sense of freshness and vitality. Try to have as much natural light as possible.' 
Donaldson agrees, noting the importance of storage in a workout space. 'Weights, mats, bands, and other small equipment can be kept in thoughtfully included storage to keep the room looking tidy,' she says. 'Consider purchasing workout equipment in a cohesive color palette if you're using exposed or hanging storage. This will automatically help it feel organized and visually appealing.'
For more specific suggestions, Amanda Wiss, founder of NYC-based home organizing company Urban Clarity, gave us her top tips. 'If you have a variety of weights, It is important to purchase something sturdy,' she says. 'We recommend products like this dumbbell weight rack, at Amazon, to keep them organized. For other miscellaneous fitness items, we recommended a cube organizer, at Amazon, and putting your fitness items into categories in bins like these collapsible baskets, also at Amazon.' 
And, as with any room, it's a constantly evolving process to find what you like. 'Keep fitness items you know you will use!' says Wiss. 'If you haven't used it in a year, sell or donate it.'
Amanda Wiss is the founder of Urban Clarity, a home-organizing company awarded NY Magazine's Best of NY 2023. She is also the founder of home staging studio Urban Staging, whose design-savvy team gets homes market-ready, to intrigue brokers and buyers alike. The two companies work in conjunction to do full move management, getting their clients completely unpacked and beautifully settled while minimizing stress.
7. Avoid overcrowding
There's a reason home gyms are usually fitted in basements or garages – they can take up a lot of space! That's why it's better to think of this room as a smaller-scale wellness or workout room, rather than an in-home exercise hotspot.
With that in mind, Kropovinsky says you should avoid overcrowding your space with too much equipment. 
'Ensure the room has enough space for workouts and relaxation,' he says. 'Keep only the essentials and use smart storage solutions to keep the room tidy and welcoming.'
FAQs
Can you turn a bedroom into a gym?
If you're unsure whether a former bedroom will make a good home gym, you should start small. Rather than investing in large workout equipment, try arranging your existing furniture in a way that clears the space in the center to tackle floor workouts – like Pilates and yoga. Once you know your needs, then you can add other fitness elements, like an exercise bike, a rowing machine or a set of the best dumbbells.
---
Above all else, create a room that serves its purpose. Only by incorporating elements and aesthetics you love will you feel motivated to go in here for fitness and self-care – and that's the main goal.