Baby Care
New funding to look after smiles in Shropshire
Shropshire Council has recently secured funding from NHS England to promote oral health to targeted communities in Shropshire. This will fund the distribution of toothbrushes and toothpaste to community venues across the county for children and adults.
Shropshire Council will also purchase oral health resources for targeted early years settings, alongside the Brilliant Brushers programme and other evidence-based oral health programmes.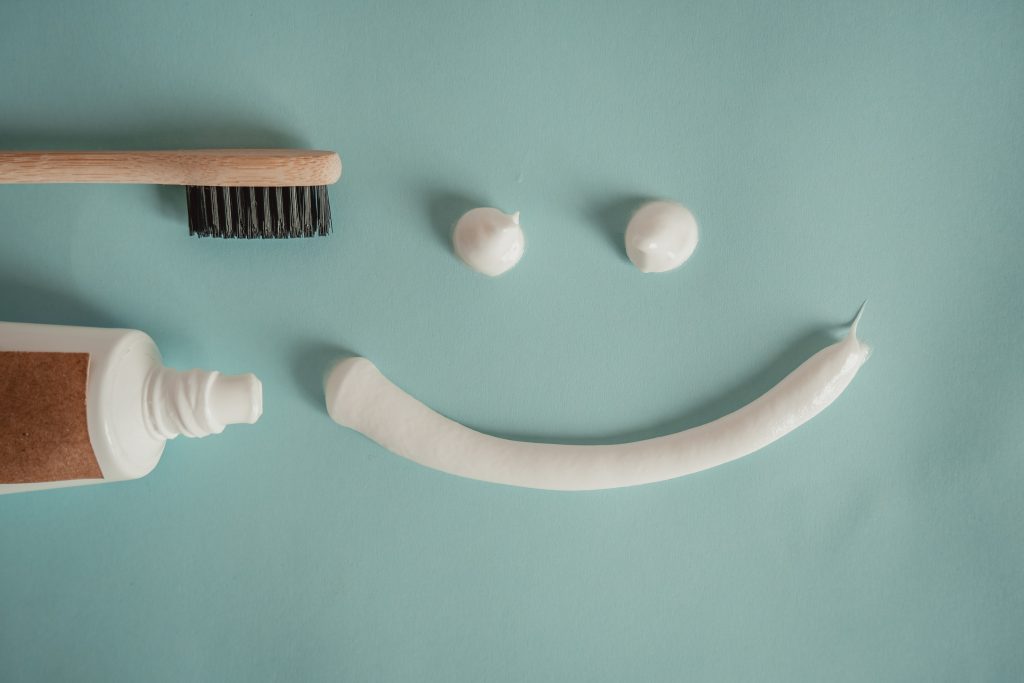 Brilliant Brushers is a locally-developed programme to help improve the oral health of 3-5 year old children in day nurseries, nursery and reception classes, in areas where rates of tooth decay are considered to be high. Following training from Shropshire Community Health NHS Trust's Healthy Smile team, staff supervise children brushing their teeth in settings on a daily basis and encourage them to brush at home too.
Despite being largely preventable, tooth decay is the most common reason for admission to hospital in children aged 6-10 years (ref Hospital tooth extractions in 0 to 19 year olds 2022 – GOV.UK (www.gov.uk))
The Brilliant Brushers programme has been running in Shropshire since 2022, and evidence provided by the Office for Oral Health Improvement and Disparities suggests that the most effective way to improve child dental health is to embed it in children's services.
Another local initiative delivered by Shropshire's Healthy Smile team is 'Brushing for Life'. The team work closely with health visitors, family nurses and public health school nurses to deliver training and support on oral health improvement. The initiative also supports the distribution of oral health packs targeted to vulnerable children at the 6-8 week health visitor contact.
Cecilia Motley, Shropshire Council's Cabinet member for public health, adult social care and communities, said:-
"It is brilliant news that Shropshire Council have been successful in securing more funding for the promotion of dental health in the county, alongside the great work that is already taking place. We know that early years providers who have already taken part in Brilliant Brushers are very enthusiastic about the benefits, and that establishing healthy habits at an early age is key to preventing poor oral health later on."
Jill Allbutt, Shropshire Community Health NHS Trust oral health improvement service lead, said:-
  "We are really excited to be working with our council's public health colleagues and early years settings to improve the dental health of young children in Shropshire and surrounding areas. We know that some families are finding it difficult to purchase essentials such as toothbrushes and toothpaste at the moment due to the cost of living crisis.

"Toothbrushes and toothpaste will be available in targeted settings across Shropshire in the coming months and will really help all of the family to keep on brushing. Settings involved in Brilliant Brushers are looking forward to receiving oral health resources to help them promote oral health in a fun and interactive way."
 Healthy Smiles top tips to get the best from toothbrushing with children:
Start to brush as soon as your baby's first tooth appears at around 6 months of age. Make it fun and part of your daily routine.
Brush gently, with a fluoride toothpaste, at least twice a day. Brushing before bedtime is most important as the fluoride in the toothpaste will work while your child is asleep.
Fluoride in toothpaste helps to keep your child's teeth strong and protects against tooth decay. Use toothpaste that contains 1450 ppm fluoride. The amount of fluoride can be found in the list of ingredients on the box or tube of toothpaste.
Little teeth need less toothpaste. For children aged 0-2 you only need a smear. For children 3 and over, a pea size is perfect.
Help your child to spit but not rinse after brushing. Rinsing washes away the fluoride toothpaste that helps to protect teeth.
Children need your help to brush their teeth until they are about 7 years old. This makes sure they don't use too much toothpaste and that they can brush all of the surfaces.
You can find an NHS dentist near you here: Find a dentist – NHS (www.nhs.uk)