Baby Care
Vegan Prenatal Vitamins: Are They Necessary and Which Ones Are Best? 
To put it mildly, growing another human being is tough. While, for many, pregnancy is an enjoyable and exciting time, it can also be mentally and physically draining. Ultimately, as babies grow, they take all of their nutrients from the person carrying them. This is why it's important for pregnant people (and people who want to become pregnant) to take care of themselves as best as they can, and one way to do that is by taking prenatal vitamins. Here's what you need to know about prenatal vitamins, including how safe they are, whether they're vegan, and some of the best products on the market.
What are prenatal vitamins?
If you head into any pharmacy near you, you're likely to find a range of prenatal vitamin options. They're very similar to regular multivitamins, only they contain an extra boost of the nutrients that you need more of when you're pregnant, like folic acid and iron. "[Prenatal vitamins] ensure mothers-to-to receive adequate essential vitamins and minerals," says Kinder Nutrition Founder Tok-Hui Yeap RD, CSP. "They support a healthy pregnancy, for both mother and baby."

Unsplash
Who should take prenatal vitamins?
Clearly, pregnant people should take prenatal vitamins. But as Yeap points out, people who are trying to get pregnant should also consider taking them. This is because they are an important part of pre-pregnancy care, and may help people to avoid deficiencies when they do become pregnant. "Think of it like building up a reserve," writes health journalist Sarah Bradley for Healthline. "If you have more than enough of the vitamins and nutrients you need to thrive, then you can afford to share those vitamins and nutrients with your baby as they grow."

Are prenatal vitamins safe?
If you're planning to take prenatal vitamins, you should consider consulting with your healthcare provider to ensure you're choosing the right option for you. But in general, prenatal vitamins are easily accessible over the counter and are considered safe. If you're not pregnant, or you're not planning to get pregnant, you shouldn't really take prenatal vitamins, as this is not their intended use. They contain high amounts of folic acid and iron, for example, and taking more than the recommended daily amount may cause your body more harm than good.
Are prenatal vitamins vegan?
Not all prenatal vitamins on the market are vegan, but that said, there are plenty of animal-free options available. "The most common non-vegan vitamins are omega-3, vitamin D3, vitamin B12, and choline," Yeap explains. "But thanks to modern science and advances in food technology, we are able to find alternative sources that are vegan friendly." She adds that omega-3, for example, can be derived from algae oil, and vitamin D3 can come from lichen, a type of fungus. "[You can try] nutritional yeast or nori for B12," she continues, as well as "vegetables or beans for choline."
Is a vegan diet safe during pregnancy?
Many experts consider a vegan diet to be safe for expectant people. But as Yeap confirms, it should be "a well-planned vegan diet." She notes that "vegan mothers-to-be need to make sure that they are receiving adequate essential nutrients to support their health and also the development of their baby."
The most common deficiencies in vegan pregnant people are vitamin B12, vitamin D, choline, iron, protein, calcium, zinc, and iodine, says Yeap. But ultimately, if you pay close attention to what you're eating and take a prenatal vitamin, following a vegan diet shouldn't be a risk. "Eating a variety of plant-based food groups with careful supplementation will be able to help support a healthy pregnancy," says Yeap. But, as always, you should consult your healthcare provider if you're feeling unsure.

Best vegan prenatal vitamins
To help you find the right vegan prenatal vitamin for you, we've put together some of the best options on the supplement market. However, it's important to note that not every multivitamin contains every single important nutrient for pregnancy, so again, consider checking with your healthcare provider before you make your final choice.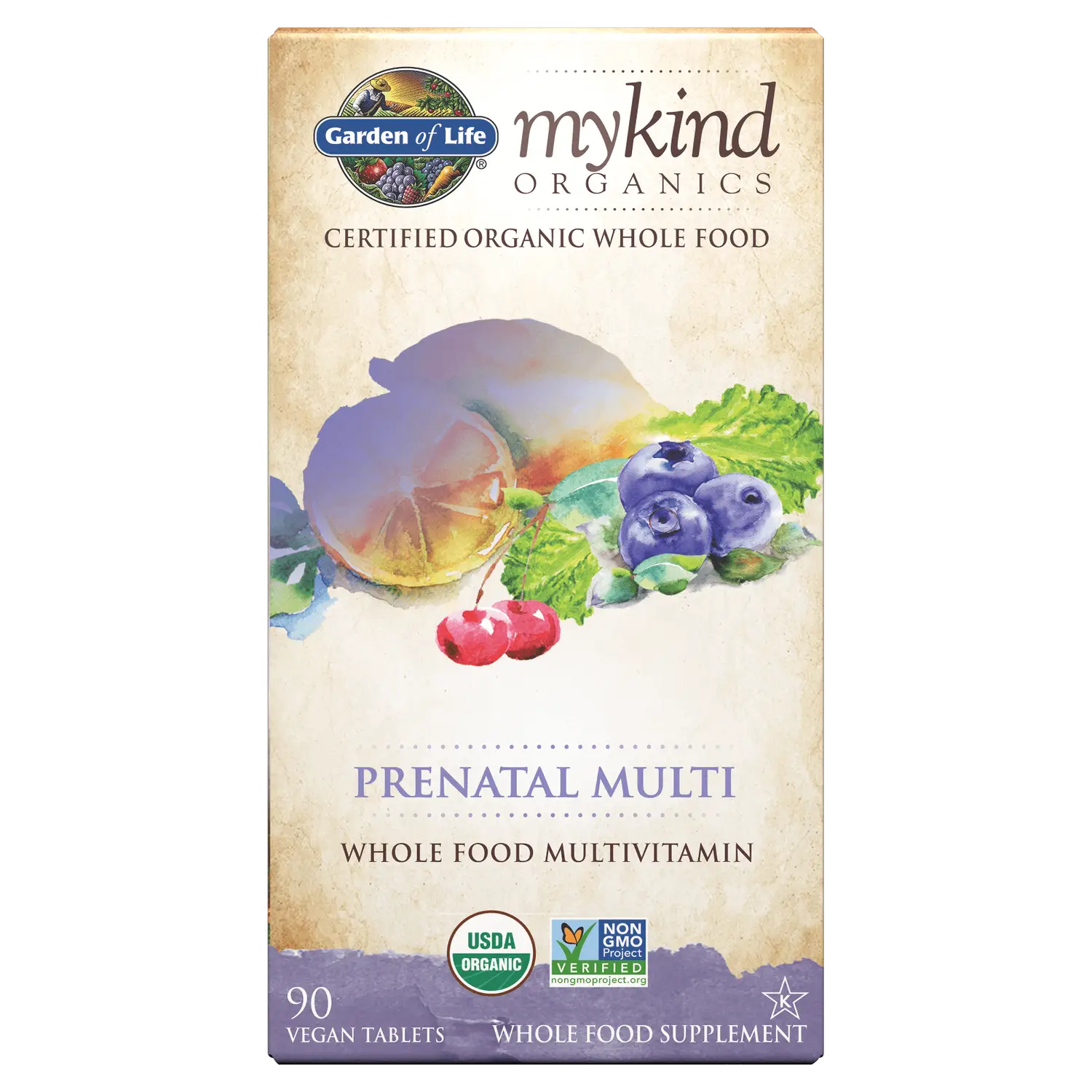 Garden of Life
1 Mykind Organics Prenatal Multi
Alicia Silverstone's supplement brand mykind Organics is ideal for those looking for an organic, non-GMO vitamin to support them throughout their pregnancy journey. These Prenatal Multi tablets are made with a blend of nine organic fruits and contain 600mcg of folate and 800IU of vegan vitamin D3, which is sourced from lichen. (Plus, they taste just like berries!)
Check it out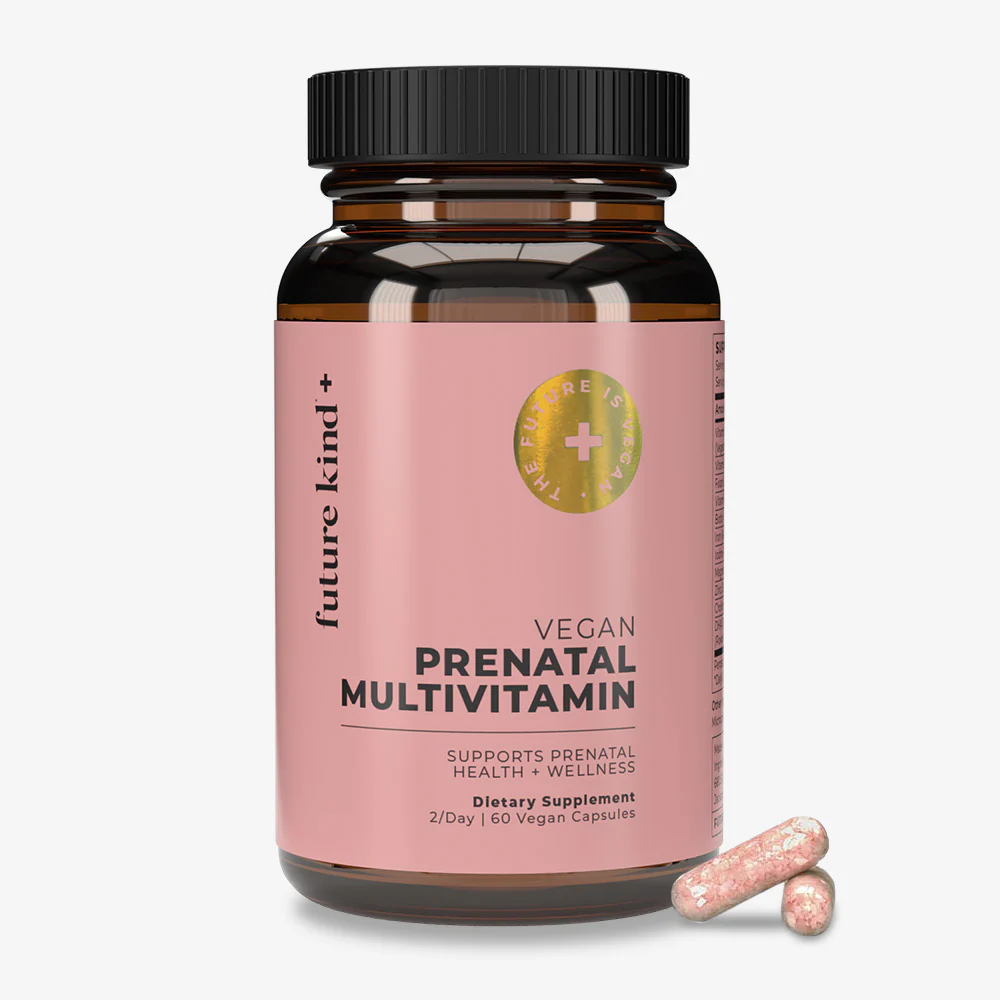 Future Kind
2 Future Kind Vegan Prenatal Multivitamins
Future Kind's vegan prenatal multivitamins were developed by the brand's founder Shaun Cunningham, after his wife fell pregnant and he couldn't find the right vitamin that catered to her and her plant-based diet. Designed to be taken twice a day during preconception, pregnancy, and lactation, the citrus-scented vitamins contain folate, as well as B12, vitamin D, and DHA, as well as iron, zinc, choline, and more.
Check it out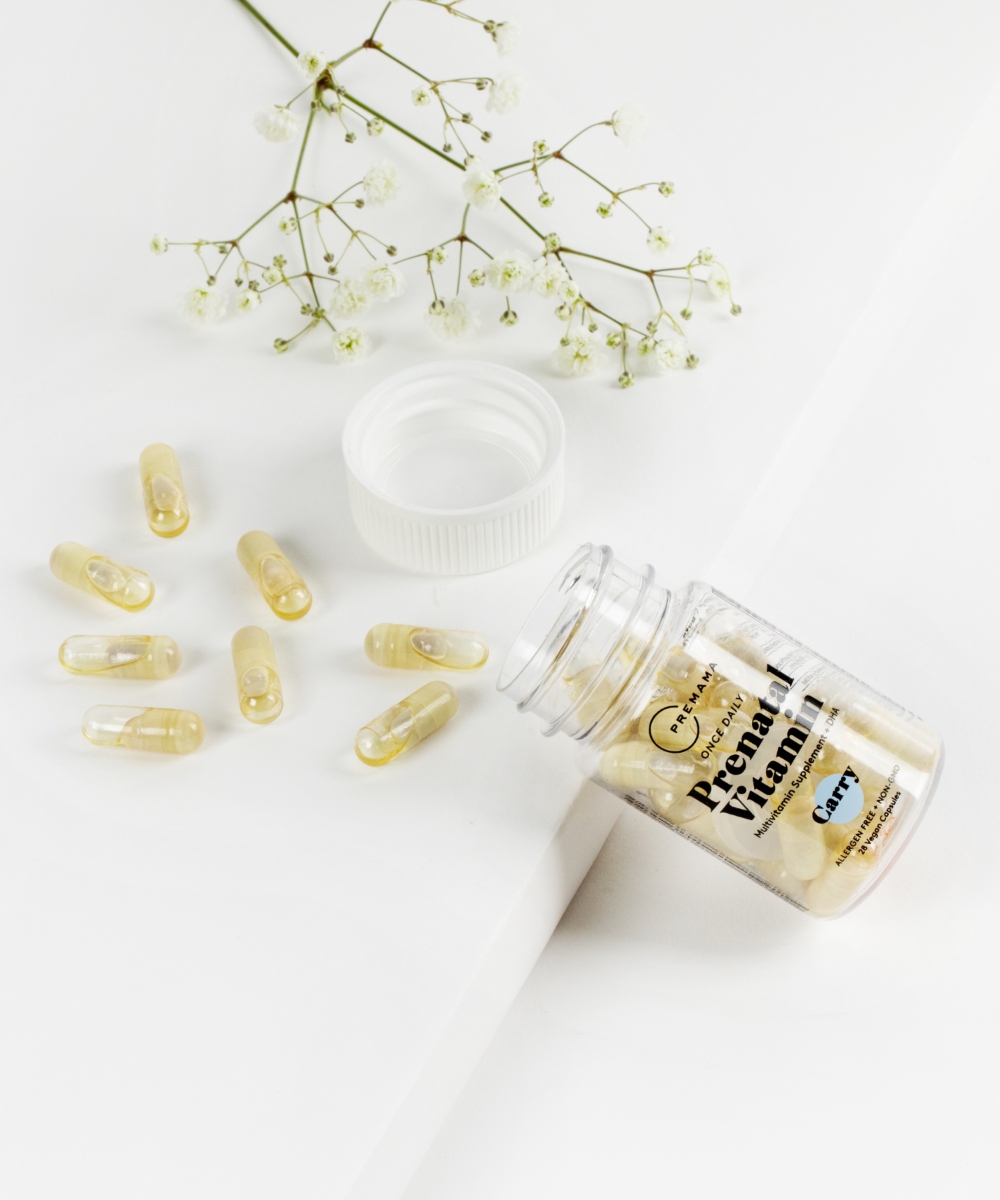 Premama Wellness
3 Premama Prenatal Vitamin
As the name suggests, Premama was designed specifically to make sure pregnant people, and those trying to get pregnant, are able to access the right vitamin products for them. As well as fertility support and preconception supplements, the brand also makes prenatal vitamin capsules, which are easy to swallow and flavored with peppermint oil. (So it's not that much different from enjoying a mint, really.) The key ingredients in this prenatal vitamin are chelated iron, folate, choline, and algae-based DHA.
Check it out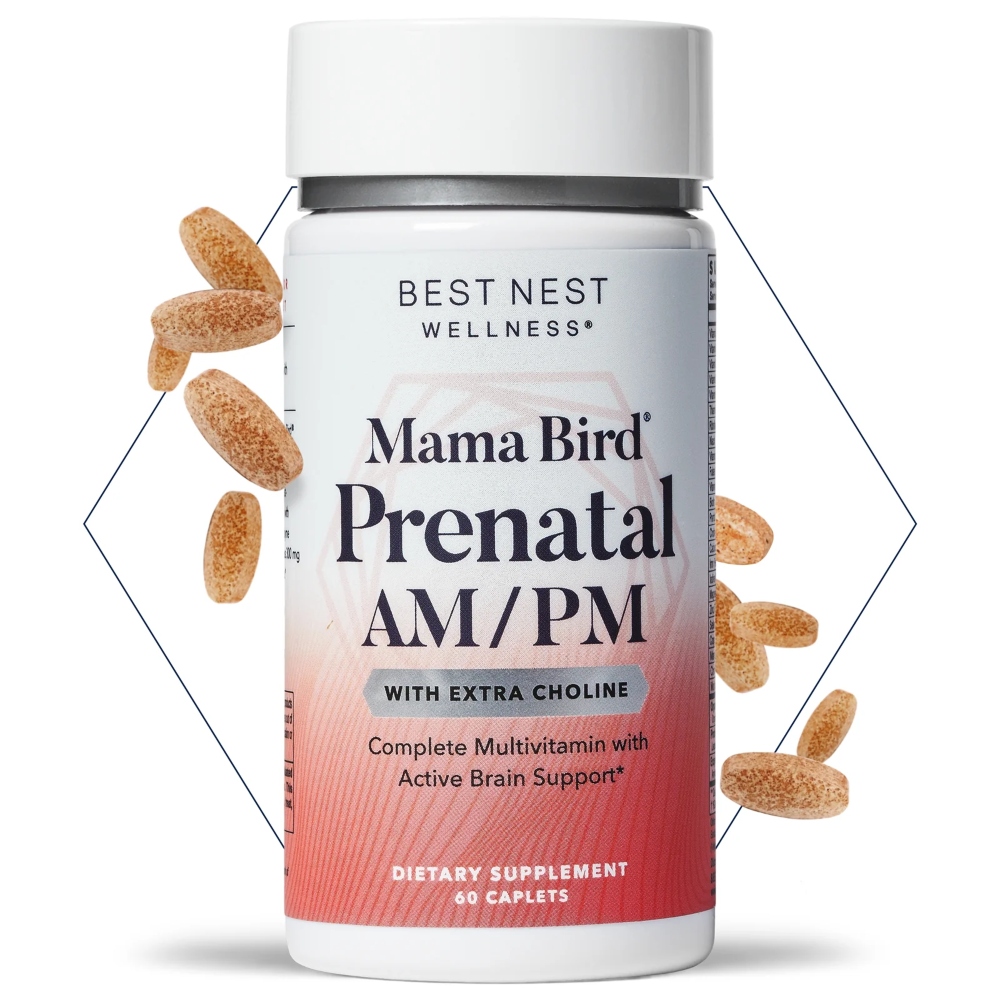 Best Nest Wellness
4 Best Nest Wellness Mama Bird Prenatal AM/PM
Best Nest was founded by neurologist Madhavi Gupta, MD, so that she could ensure her family had access to all the essential vitamins and minerals they need. Because, let's be honest, sometimes, it's difficult to get everything you need from food. The brand offers several prenatal vitamin options, but its AM/PM Prenatal Multi+ has added choline, which is important for maintaining brain health. The supplement is whole food-based and designed to be taken twice a day (as the name suggests).
Check it out
For more on nutrition, read: