Health News
What Is Ozempic Face, and Why Does It Happen? Doctors Explain
Ozempic, a medication used to treat type 2 diabetes, is being used off-label as a weight-loss drug.
Some people on the drug say they've developed "Ozempic face," which is a gaunt look.
Treating the side effect can be tricky.
---
Ozempic is a medication that's designed to help manage insulin levels in people with type 2 diabetes. However, it's recently gotten attention after a slew of people spoke out on social media about using the drug for weight loss.
Ozempic, which is a brand name for semaglutide, is currently on the Food and Drug Administration's list of drug shortages, and many have pointed the finger at people using the medication off-label for weight loss as the reason it's hard to find at the moment. Now, there are reports of another controversy surrounding Ozempic and similar drugs: Some people say it's given them an unwanted side effect that's been dubbed "Ozempic face."
But what is Ozempic face, exactly, and why does it happen? Doctors break it down.
What is Ozempic face?
It's important to be clear upfront that "Ozempic face" isn't a medical term. Instead, a doctor coined the term in a New York Times article on the phenomenon that was published earlier this week.
But, while there's no set definition for Ozempic face, experts can generally agree on what it means: A more gaunt, skinny face that can make someone look older than they are.
"Weight loss, whether it is from diet, exercise, surgery, or a medication, takes a toll on your face," explains Joshua Zeichner, M.D., director of Cosmetic & Clinical Research in Dermatology at Mount Sinai Hospital. "Fat in the face helps us maintain a naturally youthful appearance. When you lose facial fat, the face often appears gaunt and skeletonized. Especially in people who lose large amounts of weight, the face can appear significantly older."
As you lose body fat, "skin may become less plump and wrinkles may become more noticeable," says Christoph Buettner, M.D., Ph.D., chief in the division of endocrinology at the Rutgers Robert Wood Johnson Medical School.
Ozempic face can be even more noticeable in people who once had obesity, Dr. Zeichner says. "Years of excess fat often stretch the skin, so when the weight comes off, the loose skin may hang on the face, just as it can on the body," he says.
The director of media relations for Novo Nordisk, which makes Ozempic, also shared the following with Prevention, "While we recognize that some healthcare providers may be prescribing Ozempic for patients whose goal is to lose weight, Novo Nordisk does not promote, suggest, or encourage off-label use of our medicines and is committed to fully complying with all applicable U.S. laws and regulations in the promotion of our products. We trust that healthcare providers are evaluating a patient's individual needs and determining which medicine is right for that particular patient. Because you are asking about side effects resulting from using this medicine off-label, we cannot comment on this specifically."
How does Ozempic work?
Ozempic is an injectable medication that's designed to be used along with a diet and exercise program to help regulate blood sugar levels in adults with type 2 diabetes when other medications don't manage blood effectively enough, per Medline Plus.
Ozempic mimics a protein in your body called glucagon-like peptide 1 (GLP-1), explains Jamie Alan, Ph.D., associate professor of pharmacology and toxicology at Michigan State University. When you take Ozempic or similar medications, it activates those GLP-1 receptors, increasing insulin to help with blood sugar management.
"Ozempic (semaglutide) allows patients to lose weight, mostly by reducing appetite by working in the brain where appetite is regulated," Dr. Buettner says.
Again, Ozempic is technically only approved by the FDA to treat type 2 diabetes. However, research on Ozempic and similar medications has shown weight loss as a common side effect, and fellow semaglutide medication Wegovy is approved to treat weight loss as well. There is another semaglutide medication—called Mounjaro—which is approved to treat diabetes. Clinical trials found people with diabetes who took the medication lost about 12 pounds more than those on other drugs like Ozempic.
The Ozempic website clearly states that this is "not a weight loss drug" but notes that people taking the medication have lost up to 14 pounds.
What are the other side effects of Ozempic?
According to the Ozempic website, possible side effects can include:
Nausea
Stomach pain
Diarrhea
Vomiting
Constipation
The drug has also been linked with more serious side effects, including:
Thyroid tumors and cancer
Inflammation of the pancreas
Kidney failure
Gallbladder issues
Is there any treatment for Ozempic face?
Since Ozempic face isn't an actual medical condition, there is no set treatment for it. It's also tricky to treat.
"Not that much can be done about the loss of fat in your face while you are losing weight," Dr. Buettner says. "But it is good to keep hydrated, as dehydrated skin can appear dull and wrinkles may become more pronounced."
He suggests using moisturizers and other skincare products that are designed to plump and hydrate skin. "Also, in the long-term, avoid sun exposure, as sun damage can cause wrinkles, age spots, and other signs of aging," Dr. Buettner suggests.
People who are concerned may consider fillers, Dr. Zeichner says. "We use injectable fillers to help restore volume in the face that occur as part of the natural aging process—they also can be used to improve a gaunt facial appearance as a result of weight loss," he says.
Treatments like microfrequency facials can also help tighten the skin, Dr. Zeichner says.
Again, Ozempic is a medication that's currently prescribed for type 2 diabetes. While Alan says some doctors are quickly dispensing this for weight loss, it's important to work with an expert who knows what they're doing if you're interested in taking a medication for weight loss.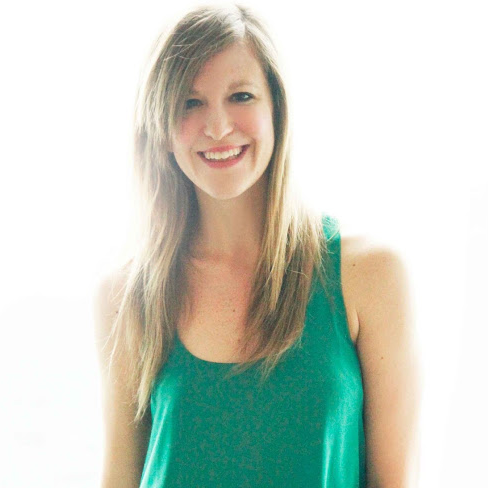 Korin Miller is a freelance writer specializing in general wellness, sexual health and relationships, and lifestyle trends, with work appearing in Men's Health, Women's Health, Self, Glamour, and more. She has a master's degree from American University, lives by the beach, and hopes to own a teacup pig and taco truck one day.