Fitness
"When I Rip Off My Shirt, I Want Her to Freak Out": Arnold Schwarzenegger's Unconventional Methods Will Make You Rethink Your Fitness Goals
Arnold Schwarzenegger is not only the face of bodybuilding, but he is also an inspiration to everyone who seeks fitness. It is common knowledge now that Schwarzenegger has been promoting people to develop the habit of everyday workouts. As an extension of this, he came up with a 30-day challenge to begin this new year with. Moreover, after publishing the details in his newsletter, The Pump Daily, he recently shared the way to accomplish fitness goals via an Instagram video.
In the Instagram post, Arnold opens up about the crucial aspect of reaching a set goal. Want to know what that crucial step towards attaining the goal is? Let's dive into what Arnold said.
The trick is to find a personal motive to keep the energy moving
ADVERTISEMENT
Article continues below this ad
Not only fitness, but the Terminator actor also revealed the secret of pursuing a goal and all that it takes to push oneself in the latest Instagram post he uploaded. As the first step towards the goal, Arnold explained, "The only way you can go into the ruck is if you have specifically and the exact visualization of what it is that you actually want to accomplish?" 
Further, Arnold disclosed some of his experiences when people approached him to share their goals. Providing an example from many experiences, Schwarzenegger said, "So if you have a specific goal, I want to look good when I go to the beach, so that's a good goal."
DIVE DEEPER
He continued, "It sounds stupid a lot of times or when someone says to you, people come to me, young guys, I want to impress this girl, when I rip off my shirt, I want her to freak out when we go for the first time to the beach. That sounds totally stupid, right? But not to me. Because I am gonna use that and I am gonna tell that's a great goal." In other words, the Austrian Oak has been instrumental in promoting health and fitness campaigns and The Pump Daily is a live testament to this. In a recent edition, Schwarzenegger has something new to offer his followers.
Wise words from Arnold Schwarzenegger concerning tracking goals daily
ADVERTISEMENT
Article continues below this ad
As a part of the 30-day challenge, Arnold posted an edition to keep the morale high of those who 'scr**ed up' multiple times during the period. While addressing them in his newsletter, he wrote, "We are halfway through the month. You have probably screwed up once or twice with your daily routine. Am I right?"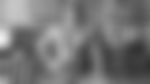 Moreover, he disclosed the reason for the failure. He wrote, "First of all, the biggest reason people fail is that they aren't keeping their program in front of them and checking their goals off every day. So if you haven't been keeping track, start NOW." Promoting fitness campaigns in various capacities is a goal that the Austrian Oak has been long harnessing and his fans are certainly looking forward to more editions from the bodybuilding legend himself.
ADVERTISEMENT
Article continues below this ad
Watch This Story: Your Mind Will Fight With Itself 75-Year-Old Arnold Schwarzenegger Unearthed a Simple Technique to Achieve Anything You Want
What do you think of Arnold Schwarzenegger's unconventional way to approach a goal? Let us know in the comment section.