Health News
Arcsa rectifies and clarifies that Sascha Fitness products do have registration
The National Agency for Health Regulation, Control and Surveillance (Arcsa) rectified an alert issued on July 5, 2023, regarding Sascha Fitness products sold in the country. According to the entity, the brand does have the respective health notifications, "so its marketing and distribution in the country are authorized."
The import of sugar is the letter of the sugar mills to avoid speculation
Read more
Hours before, the entity had reported otherwise. The initial warning was given after Arcsa received an alert from the National Institute for Food and Drug Surveillance (Invima) Colombia, which last June denounced the lack of records that endorsed the marketing of the products in that country.
The confusion, as this newspaper learned, was due to a data error between internal departments of Arcsa, which generated the dissemination of this information.
The initial statement where the authority announced the alleged non-compliance was deleted from its website, but this was replaced by a new and brief clarification.
The news sparked concern among fans of Sascha Fitness and of those people who claim to consume their products. The first controversy on the subject arose at the beginning of June, when Colombia warned that said offer did not have the Invima records.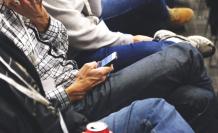 Delay with telephone companies puts Ecuador in the queue in 5G
Read more
At that time, the influencer also denied the news and defended the way in which her products were manufactured and marketed, according to what she said, with all the permits that are required in the US market.
"What happens is that in Colombia there is a lot of resale, black market, people who buy on my page, send by mailbox and then Colombia takes them to Puerta Puerta and does not get permits or anything. My products are made here in the United States in laboratories that have absolutely all the permits and standards that FDA requiresand when we export with our official distributors, we legally bring the products to the country under the permits and standards required by those countries", explained Sascha Barboza, on her Twitter network.