Wellness Tips
Omni Eden Redefines Wellness and Travel Experiences with Web3 Technologies and 'Digital Nomad' Collection
Omni Eden Redefines Wellness and Travel Experiences with Web3 Technologies and 'Digital Nomad' Collection
MIAMI, FLORIDA, June 14, 2023 (GLOBE NEWSWIRE) — Omni Eden, the groundbreaking Web3 platform, is delighted to unveil its visionary initiative that revolutionises both the wellness and travel landscapes through the seamless integration of blockchain, smart contracts, and decentralised systems. By merging these cutting-edge technologies with a strong focus on holistic well-being, Omni Eden empowers individuals to embark on a transformative journey towards sustainable living and personal growth.


Wellness Transformation Through Web3:

Omni Eden leverages Web3 technologies to redefine the wellness industry, providing individuals with unparalleled transparency, security, and empowerment. By harnessing the power of blockchain and decentralised systems, the platform ensures that wellness practices are accessible, trustworthy, and rewarding.

Digital Nomad Collection and Exclusive Travel Benefits:


As part of its groundbreaking approach, Omni Eden introduces the highly anticipated 'Digital Nomad' Membership, offering a gateway to a world of transformative experiences and exclusive benefits. These unique digital memberships provide holders with access to discounted rates, personalised recommendations, and immersive events that elevate the travel experience to new heights. By owning these digital membership passes, individuals become part of a thriving community committed to sustainable travel and holistic well-being.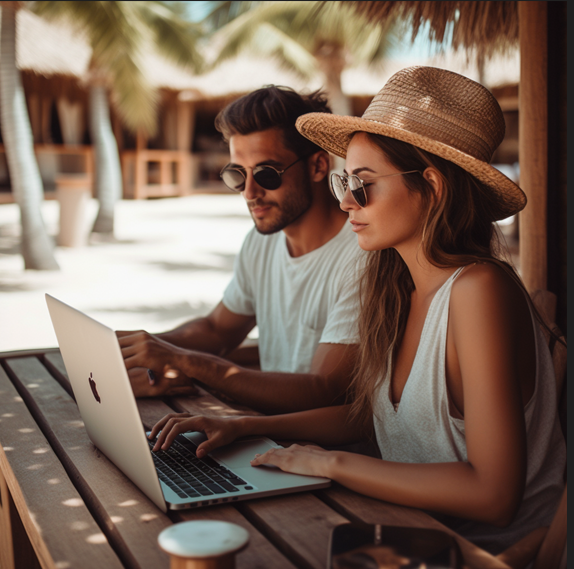 Web3 Travel Concierge Platform:

Omni Eden proudly presents its Web3 travel concierge platform, complementing its comprehensive wellness offerings. This innovative platform delivers seamless booking experiences, personalised recommendations, and exclusive perks for travellers seeking wellness-focused journeys. By integrating Web3 technologies, Omni Eden ensures transparency, security, and enhanced user experiences throughout the travel planning process.
Holistic Wellness Community and Transformative Experiences:

Beyond being a wellness platform, Omni Eden fosters a vibrant and supportive community dedicated to holistic well-being. The company believes in the power of connection and offers transformative experiences that nurture personal growth, facilitate meaningful connections, and promote abundance. Community members can participate in immersive programs, workshops, and mindfulness practices, both within the metaverse and in real-world settings.
Tokenization and Gamification:

Omni Eden pioneers the tokenization and gamification of wellness activities, revolutionising the way individuals engage with their well-being. Through innovative mechanisms, users can earn by actively participating in wellness challenges and using the tools within the platform, achieving personal goals, booking travel and contributing to the community. These rewards can be redeemed for exclusive discounts, access to wellness programs, and participation in virtual and real-world retreats, creating a dynamic and rewarding experience for community members.

Curated Wellness Resources and Vibrant Community:
Omni Eden provides a rich collection of curated wellness resources, empowering individuals to prioritize their well-being in their daily lives. The platform offers expert tips, mindfulness practices, fitness routines, and self-care recommendations to support individuals on their wellness journey. Additionally, Omni Eden fosters a vibrant and engaged community, facilitating connections, collaborations, and shared experiences among like-minded individuals worldwide.
Exciting Collaborations and Future Development:

Omni Eden is thrilled to announce its collaboration with spatial.io to launch the OmniVRS Metaverse platform. This immersive virtual reality space allows community members to explore stunning digital environments, connect with fellow travellers, and engage in interactive experiences, further enhancing the sense of connection and community within the Omni Eden ecosystem.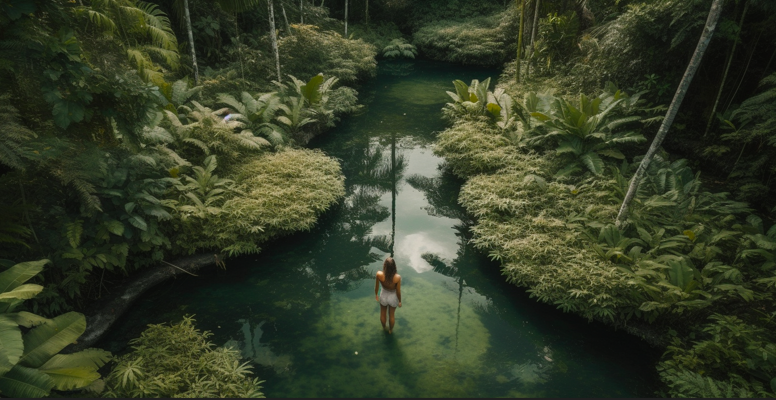 Furthermore, Omni Eden is excited to share that multiple world-renowned health and wellness experts will be joining the team over the coming months. These experts will contribute their extensive knowledge and experience to further enrich the platform's offerings and provide exceptional value to the community.
For more information about Omni Eden and its offerings, please visit:


https://omnieden.io/





Tweets by OmniEden



About Omni Eden:

Omni Eden is a leading Web3 wellness platform dedicated to redefining the wellness experience and empowering individuals seeking holistic well-being. By leveraging blockchain technology, Web3, and decentralised systems, Omni Eden provides seamless wellness programs, personalised recommendations, and exclusive perks for individuals worldwide. Additionally, the platform offers a Web3 travel concierge platform for wellness-focused journeys.
Caleb Hope

Omni Eden

info at omnieden.io