Fitness
2023 Best of the East Bay: Fitness | Health + Wellness
BEST FLAT-WATER KAYAKING
SAN PABLO RESERVOIR, EL SOBRANTE
River otters roll and splash in the reeds, egrets stand like statues on the shore, and fish jump from the sparkling waters. Kayaking on San Pablo Reservoir is an outdoor enthusiast's dream.
This reservoir owned by the East Bay Municipal Utility District (EBMUD) is surprisingly rural, considering its proximity to millions of residents. Located between Orinda and El Sobrante on San Pablo Dam Road, the San Pablo Reservoir Recreation Area boasts 14 miles of shoreline with an on-site bait and tackle shop that rents patio boats, rowboats, and motorboats.
Kayakers must bring their own watercraft but will be rewarded with plenty of places to paddle—especially on the south end where motorboats are restricted. "The south end is quieter and a little narrower, so you have a really good view of the shoreline," says Scott Hill, manager of EBMUD's watershed and recreation. "You may see an otter frolicking around, and you see egrets, kingfishers, and occasionally a bald eagle."
The lake levels are high this year, attracting even more wildlife like ducks and cormorants. Rainbow trout and catfish are stocked year-round, making the area one of the East Bay's best fishing spots. For hikers, there's a 3D map of the trails, including the nearly five-mile route along the old San Pablo Dam Road connecting to Kennedy Grove and Briones Reservoir trails. ebmud.com/recreation/east-​bay/san-pablo-reservoir.
---
READERS' PICKS
BOOT CAMP
Everfit Motion, Pleasant Hill, everfitmotion.com.
—
Runner-up | Contra Costa Fitness, Concord, contracostafitness.com.
---
CYCLING STUDIO
Joya, multiple locations, joyayoga.com.
—
Runner-up | JustRide, Concord, justridestudio.com.
"I have been to multiple fitness studios in the East Bay and out of state. Joya is my favorite by far. People are very polite and have a great vibe. The teachers are motivating and knowledgeable, [and] the space is clean and organized!"

—Michelle Lambert, San Ramon
---
DANCE STUDIO
Joy in Motion, Moraga, joyinmotiondance.org.
—
Runner-up | East Bay Dance Company, San Ramon, eastbaydancecompany.com.
---
GOLF COURSE
Moraga Country Club, Moraga, moragacc.com.
—
Runner-up | Round Hill Country Club, Alamo, rhcountryclub.com.
---
GYM/SPORTS CLUB
CrossFit, multiple locations, crossfit.com.
—
Runner-up | ATP Fitness, San Ramon, atpfitnesssanramon.com.
---
PERSONAL TRAINER
Cass Class Fitness, virtual, cassclass.com.
—
Runner-up | Beyond Fitness Online, Walnut Creek, beyondfitnessonline.com.
---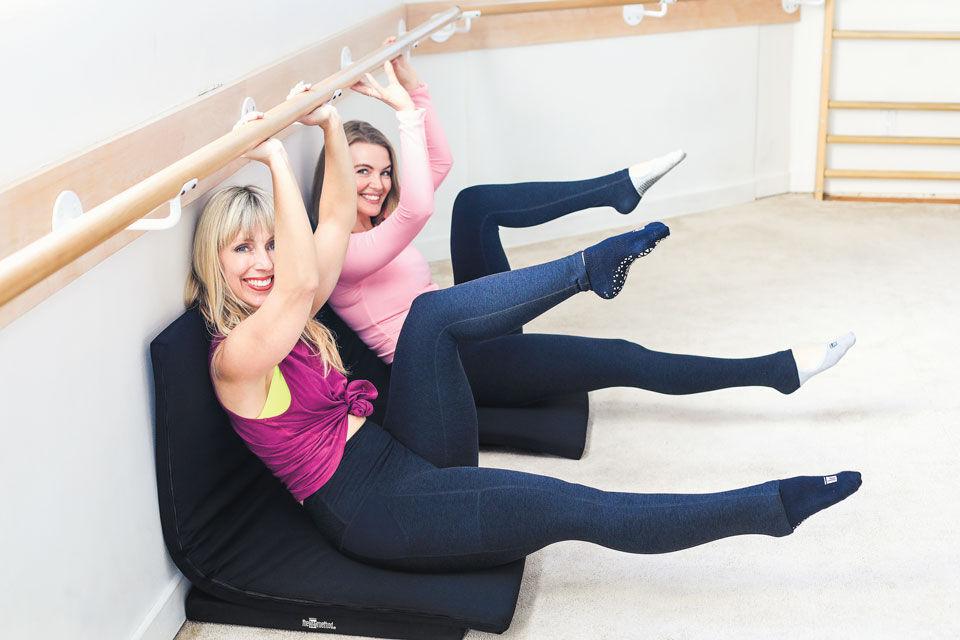 PILATES/BARRE STUDIO
The Bar Method, multiple locations, barmethod.com.
—
Runner-up | Joya, multiple locations, joyayoga.com.
---
POOL
Claremont Club and Spa, a Fairmont Hotel, Berkeley, fairmont.com/claremont-berkeley.
—
Runner-up | Bay Club, multiple locations, bayclubs.com.
---
TENNIS/PICKLEBALL COURTS
Round Hill Country Club, Alamo, rhcountryclub.com.
—
Runner-up | Moraga Country Club, Moraga, moragacc.com.
Runner-up | Pleasanton Tennis and Community Park, Pleasanton, cityofpleasantonca.gov.
---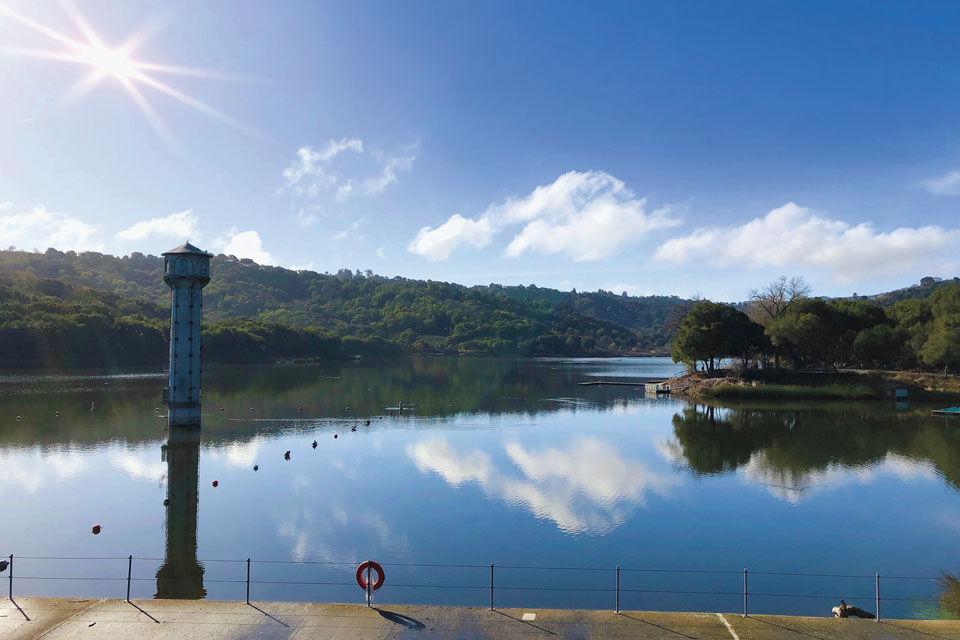 TRAIL/HIKING SPOT
Lafayette Reservoir Recreation Area, Lafayette, ebmud.com.
—
Runner-up | Briones Regional Park, Lafayette and Martinez, ebparks.org/parks/briones.
---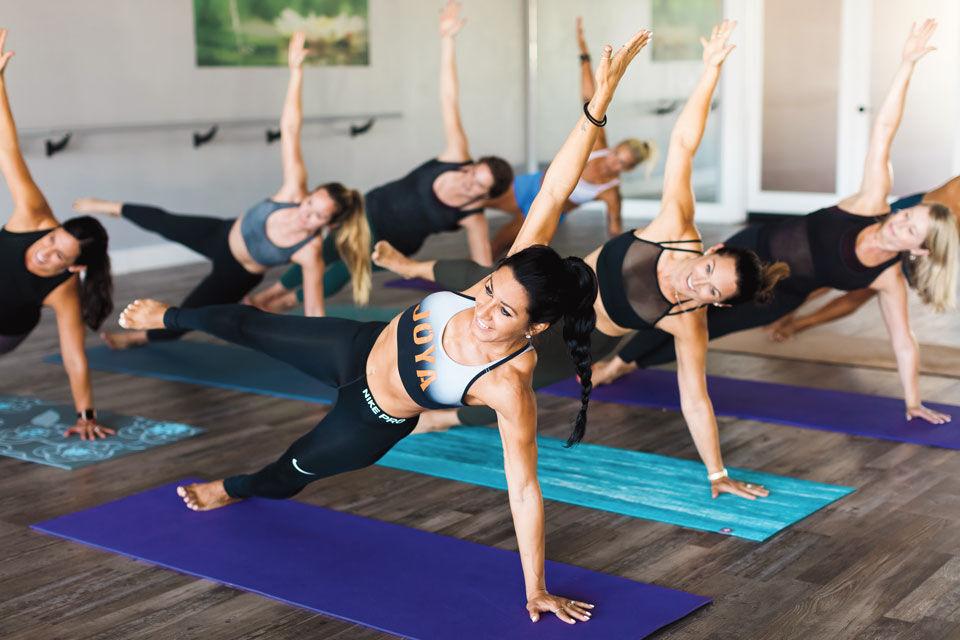 YOGA STUDIO
Joya, multiple locations, joyayoga.com.
—
Runner-up | Raga Yoga, Walnut Creek, ragayoga.com.
"I've never been at a dance studio [like Joy in Motion] in which the students were so incredibly happy to be there, from the littles to the adults. The joy radiates from the building. Love them!"

—Tina Elliott, Orinda
---
EDITORS' PICKS
BEST COMMUNITY-BUILDING YOGA
MOUNTAIN YOGA, OAKLAND
Mountain Yoga is more than just a place to practice this popular discipline. The studio sponsors retreats to exotic locales, holds rooftop classes in Montclair, and has workshops in meditation and other healthy living practices. "Mountain Yoga is a conversation between me and our community," says owner Ann Dyer Cervantes. "They let me know what they want, and I let them know about things they may not have considered they need." m-yoga.org.
---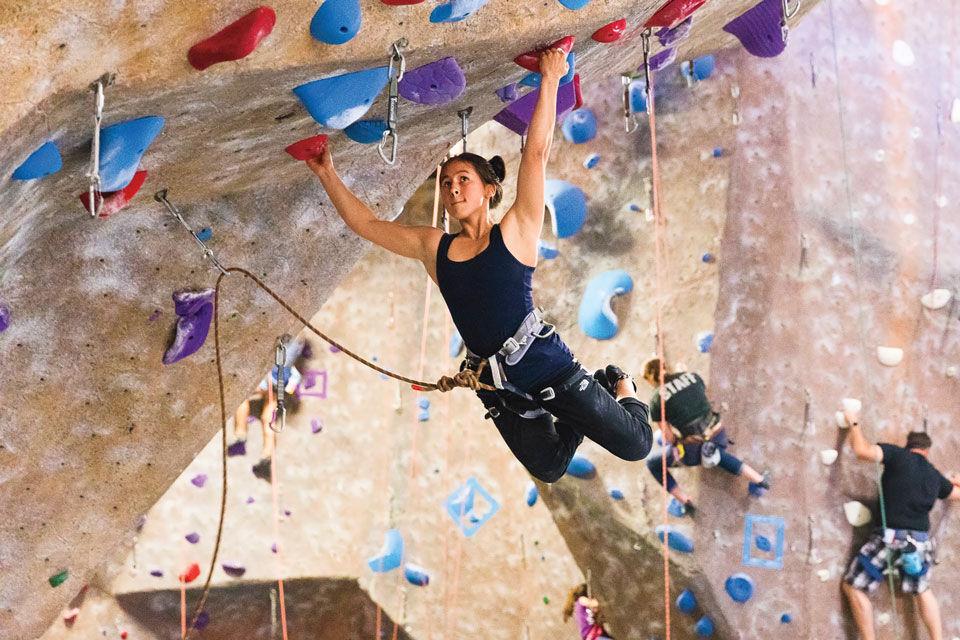 BEST INDOOR ROCK CLIMBING
DIABLO ROCK GYM, CONCORD
Whether you're training to climb Half Dome or just looking for a new fitness routine, Touchstone's Diablo Rock Gym has clearly carved out a niche. The Concord climbing facility has 11,000 square feet of vertical terrain with over 100 routes and 2,000 square feet of boulders. Plus, members have access to a network of 14 gyms throughout California. Enthusiasts can draw inspiration and encouragement from fellow climbers who work together and individually to conquer their fears. touchstoneclimbing.com/diablorock.
---
BEST OPEN-WATER SWIMMING
KELLER BEACH, RICHMOND
A brisk dip in a cove makes Richmond's Keller Beach an exhilarating outing for open-water swimmers. Keller Beach is monitored for water quality, and the water temperature ranges from 59 degrees in summer to about 52 degrees in winter. Swimmers are treated to panoramic views of the Golden Gate and Richmond–San Rafael bridges as well as the occasional sea lion sighting. The plentiful street parking on the southbound side of Dornan Drive (just outside the Ferry Point Tunnel) and sandy beach access add to the attraction of this popular site, part of Miller/Knox Regional Shoreline. The park has bathrooms and a cold-water outdoor shower. ebparks.org/recreation/swimming/keller-beach.
---
BEST HIKING ON AN EXTINCT VOLCANO
SIBLEY VOLCANIC REGIONAL PRESERVE, OAKLAND
Reminiscent of the rolling hills of Ireland, Sibley Volcanic Regional Preserve skirts the Oakland/Berkeley ridgeline as it undulates around the extinct 10-million-year-old Round Top volcano (elevation 1,763 feet above sea level). The park's 928 acres offer majestic views of Mount Diablo and the Bay, along with unique features like a stone labyrinth and a vernal pond where newts come to breed in spring. Trail systems include the Round Top Loop and the Volcanic Trail (with interpretive signs). ebparks.org/parks/sibley-volcanic.